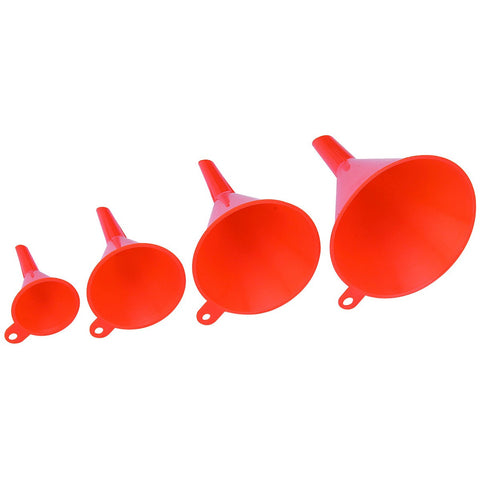 Funnel Set 4 Pc.
These professional quality, thick-walled plastic funnels are durable enough for everyday use in the shop or garage. The funnel set includes 2 in, 3 in, 4 in, 5 in. funnels to accommodate numerous applications. The funnels are brightly colored so they're easy to find among your other tools.
2 in, 3 in, 4 in, 5 in. diameter funnels
Durable, thick-walled polypropylene construction
High-visibility color
Specifications
Name Funnel Set 4 Pc.
SKU 61941
Brand HFT
Material Polypropylene
Quantity 4
Shipping Weight 0.15 lb.
Size(s) 2 in, 3 in, 4 in, 5 in.
---
We Also Recommend
---